Published on Thursday October 22, 2015
Round table on Multiple Sclerosis will be held in Moscow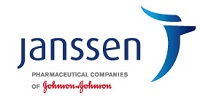 25 October 2015 in Moscow will be held a Round table: "The Algorithm of choice of therapy and the risk management plan at treatment with second-line drugs for patients with MS" on the basis of State budgetary institution "research Institute for health organization and medical management of the Department of health of Moscow" (GBU "NIIOZMM DZM").
Sponsor of the Round table is "Johnson & Johnson". "Smooth Clinical Trails" - technical organizer of the event.
Invited to participate the main non - staff neurologists and heads of regional centers of multiple sclerosis in Moscow, St. Petersburg, Tyumen, Novosibirsk, Krasnodar, Ekaterinburg, Perm, Moscow region.
The event will discuss the following topical issues:
Barriers to early diagnosis of multiple sclerosis
MRI diagnosis of multiple sclerosis and progressive multifocal leucoencephalopathy
Routing of patient with multiple sclerosis
The patient profile for therapy with second-line drugs
Optimization of therapy of patients with multiple sclerosis
The risk management plan therapy with second-line drugs
Elaboration of recommendations for the management of patients with multiple sclerosis and algorithms of translation of the second-line drugs